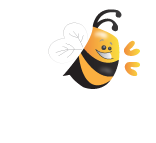 Purchase BEE Lisp
Current release features

Windows 7 Compatible
PSPad Editor integration support
PSPad Hot keys support
Faster speed of compiled programs and the compiler itself
Easy activation procedure with an Activation Wizard
Contains sample applications to demonstrate BEE Lisp most outstanding features
Exciting price - only 25 Euros per license!

Full version allows:
In contrast with demo-version, full version additionally allows:

To build DLL-files
To create callback-functions
And, of course, no more nag messages on your compiled applications startup!

Activation system allows to activate BEE Lisp only for one computer. At activation limit exhaustion further activation attempts will be blocked. You may,however, reinstall BEE Lisp on the same computer as many times as you like.

System requirements :

The personal computer with Pentium® 300 MHz CPU.
32 MB RAM (64 MB is recommended).
24 MB free space on hard disk.
Microsoft® Windows 98, Microsoft® Windows Millenium Edition, Microsoft® Windows 2000, Microsoft® Windows XP, Microsoft® Windows Vista or Windows 7
Internet connection speed 56 K or above (for product registration).